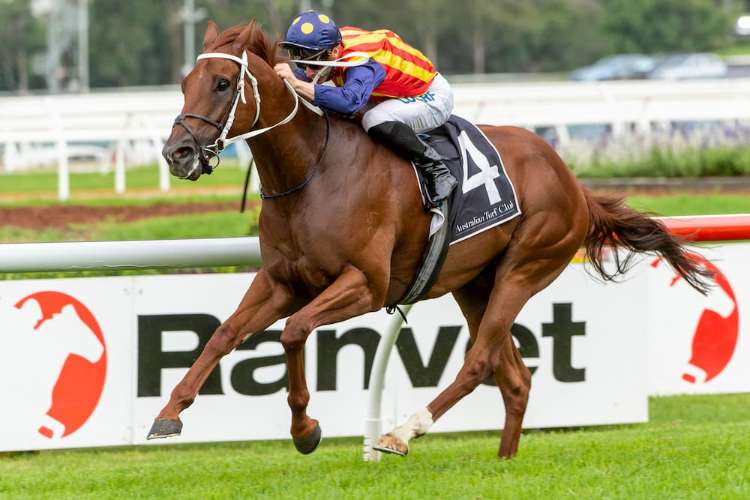 Nature Strip
Nicconi x Strikeline (Desert Sun {GB})
Winner – G1 TJ Smith S. 1200m
Winner – G1 Darley Sprint Classic 1200m
Winner – G1 Charter Keck Cramer Moir S. 1000m
Winner – G1 Ooh Media Galaxy 1100m
Winner – G2 Hyland Race Colours Challenge 1000m
Winner – G2 Rubiton S. 1100m
Winner – G2 Mitty's McEwen S. 1000m
Q. Nature Strip is obviously a fantastic flag bearer for Golden Grove, what does a horse like him mean to the farm?
Producing horses like Nature Strip, is why we do what we do. Everyone wants that fairytale of producing Group horses and we have been lucky enough to do so, and with Golden Grove now operating as an agistment farm, it gives our clients, a real sense of what we are striving for each and every day.
Q. What were your first thoughts when he was announced as the world's best sprinter in the Longines World's Best Racehorse Rankings and now that he has been named Australian Horse of the Year?
Knowing that Golden Grove played a part in producing this exceptional racehorse, is very humbling. To produce a horse that can perform at the highest level is one thing but to produce one that would go on to be named Longines World's Best Sprinter, is unbelievable and very surreal.
Q. What do you believe to be the best win of his career so far?
For me, it has to be watching him down the Flemington straight, in the 2019 Darley Sprint. This was a quality field and he treated them with utter contempt.
Q. How do you think he will perform in The Everest?
If Nature Strip is left alone in front and with his high cruising speed, he will be extremely hard to run down and both Chris and James will have him primed to do so.